Over spring break, some dear old friends and I visited Dallas. We stopped into the Dallas Museum of Art, and this lovely wisteria was in full bloom on an upper patio. The petals drifted down like soft, sweet rain.
One of the things I like best at DMA is the section where you can peek into the restoration rooms. I realize these are horrible, reflecty, non-pro images, but I wanted you to get the idea of how "secret" these rooms seem. Tucked away behind a glass wall.
I'd love to see them working on these pieces. However, the room has always been empty when I'm there. Probably because it was a weekend.
Can you imagine the pressure of working on one of these paintings?
This is where the magic happens.
Seeing these reminds me of that awful "restoration" in Spain a few years ago. An elderly woman decided to sneak into church to repair a fresco, but it went horribly wrong.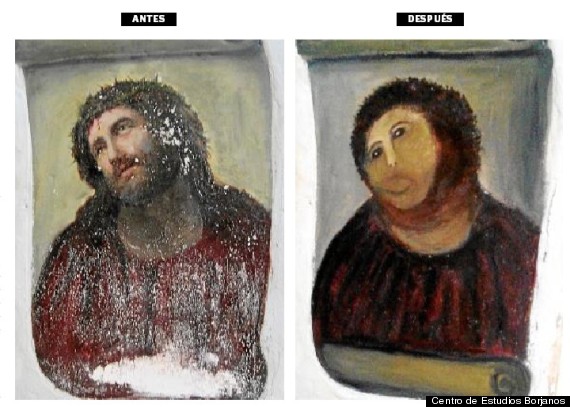 GADS!