It's the first day of the Year of the Rooster in the Chinese Zodiac!
I read that New Year's is a big deal in China, and people celebrate for TWO WEEKS. On New Year's Day, families get together to clean their houses to "sweep away bad fortune".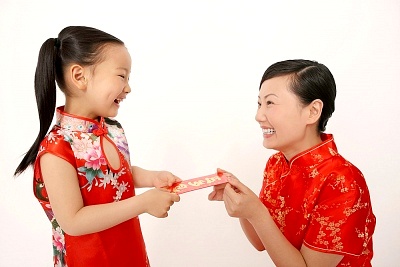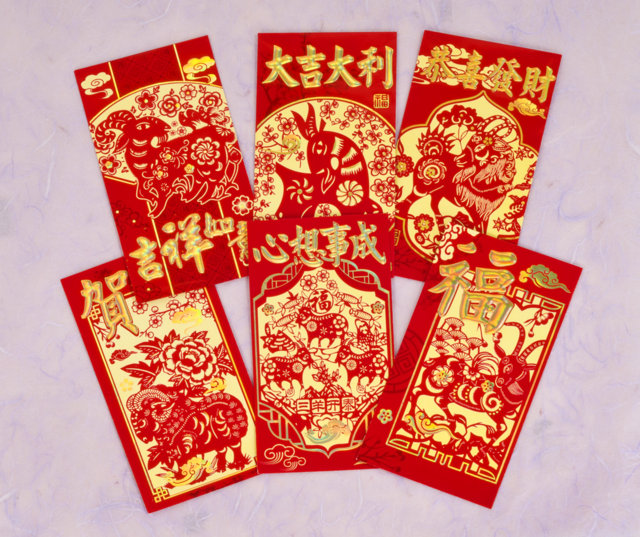 It's traditional to give children red envelopes full of "lucky money", along with notes about how their want their children to grow up to be healthy. Aren't those pretty?

People do LOTS of decorating, similar to how we decorate for Christmas.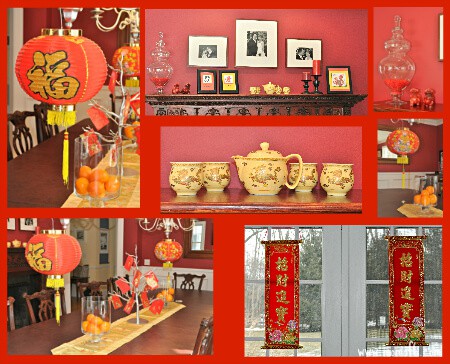 These can include red paper cut outs, banners, special red lanterns, and New Year paintings.
You'll see lots of Roosters, or whatever animal represents that year.
I've been reading about their New Year art customs. It's traditional to buy/display art relating to the new mascot of that year.
A common form is "banhua", or any sort of art based on a traditional woodblock print that creates a black and white outline, which is then colored in. The Chinese have been doing coloring books since before it was trendy!
:)
There are many types of gods that are portrayed in these pictures, but a popular one is a "door god".
In some Chinese folk religions, these are divine guardians that watch over doors and gates. They keep evil from passing, and allow positive influences to cross.
In modern times, New Years art will also include women, babies, and kitchen gods. Do any of you observe Chinese traditions? If so, I'm curious to hear more about what you do to celebrate.